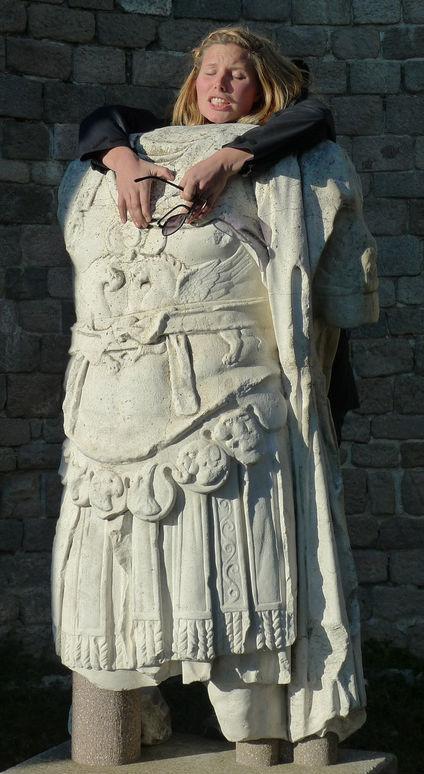 "Hitchhiking to India? Really?!"
Yes, really!
We have answered this question quite a few times already, and we have seen many playful smiles upon many people's lips in many countries. Almost every driver, every person we have a quick chat with, anyone who hears about our current mission reacts this way.
It's like they think to themselves, for a second or two, that "Wow, life can actually be just as good as you make it!".
Then comes question no. 2: "What do you work with?"
When I had just finished school and I was traveling, it was easy to give people a satisfying answer.
"I have just finished school" was for most people equal to "I'm about to move on to university", though this was never really outspoken, just a floating assumption.
People liked that idea, anyway. Either that, or that I would go back to a normal, regular job. In that best case, very soon.
But time goes on. It is now 2,5 years since I finished school. I have changed my answers many times, because people keep asking me.
"What is your job?"
Well, we don't have any jobs at the moment.
"Aha, so you are a students?"
No.
"So you take a year off or something?"
No. We travel, and we work with a website. And we dance The Chicken Dance. We are in the middle of our beautiful lives and we are not sure where our project is going, but it is exciting and we enjoy it very much!

When I can't seem to calm the boiling frustration of the fact that we actually have no idea how long we are traveling for, I tell people I used to work in service industry, in restaurants and cafés. Because that's the kind of jobs I've always had in between school and adventures around the world. And I am very good at that, but it is not my greatest challenge or my passion.
I try to tell people that it's just the way I've been making money. Because personally I don't see that as my profession or something that I "am".
I have other stories to tell, not including a so called normal working career.
"OK, so you are a waitress. Very good."

Even the people with who we communicate only by body language and drawings, sometimes look like they'll go mad because they don't get it. They just can't put their fingers on what we ARE if we are not doctors or teachers or lawyers. There are no such things as not having anything to go back to. No such things as not knowing exactly how to make your living for the rest of the year.
For most people it is just way too far from the only life they ever knew.
I apparently make more sense to the people if I tell them what my job is.
I must be either a waitress, or a bit crazy.
Truthfully, I rather put "crazy" on my business card.

I believe that I can teach people something if I don't just let them see me as a waitress, a word that they already know. They might understand that they are just as free to live the life they want as I am. By just leaving them the with the idea that I have a regular job that I need to go back to soon, I also leave them with the same old thoughts that there isn't much to change in this world.
But I disagree with that.
My job is not my identity.
Life educates us every day, it is the same for me as for other human beings.
I learn, and I try to teach when I believe that I can do so.
We are more than our university degrees.
We are also people, free to break out of our boxes and discover ourselves.
I mean to say bigger than "you can become whatever you want to be".
Blink once, then open your eyes.
You already ARE whatever you want to be. You choose to reduce or enlarge yourself, you choose what people will see when they greet you.
How will you introduce yourself next time?