Ali walked up to us while we were trying to get a ride from Izmir to Ayvalik.
He seemed truly worried and tried his best to help us.
After using all English he could recall and every gesture known to man, he ended up inviting us for tea.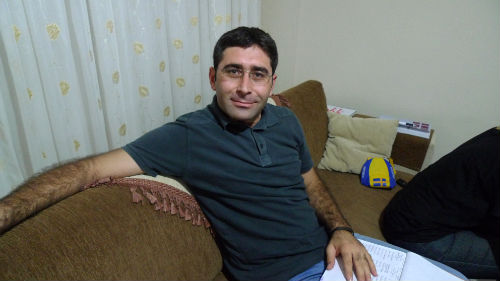 This is Ali.
Once we entered his home, there was no turning back.
Ali asked his mother if she had some good vegetarian food that we could eat.
She made us a delicious Turkish meal: vegetable stew with rice, cheese and bread.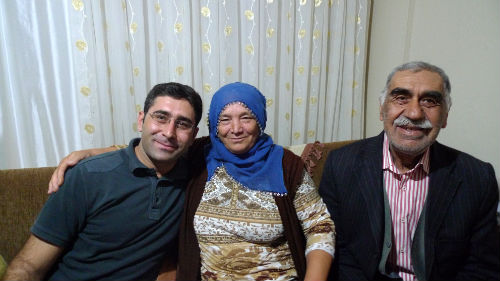 This is Ali with his mother and father.
After that, we had some tea. We practiced English, and talked about what we're doing, and Ali's dreams. We played with his nephews, and had some snacks.
Then they invited us to stay over night.
Their generosity was overwhelming and honest.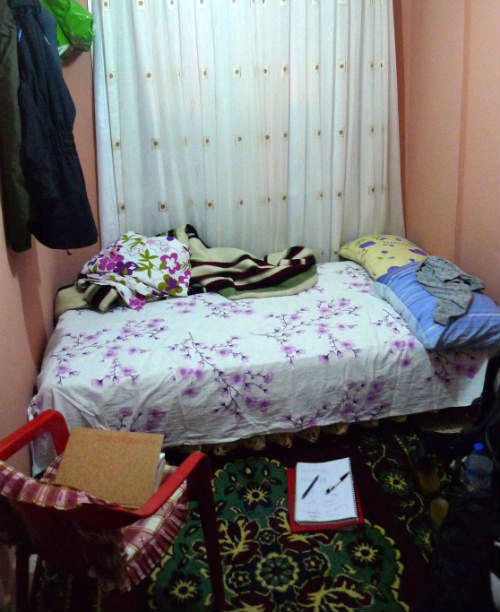 This is the bed where we slept.
Later on that night we taught Ali our version of the Chicken Dance, and learned another one from him.
As you can see, we had a great time!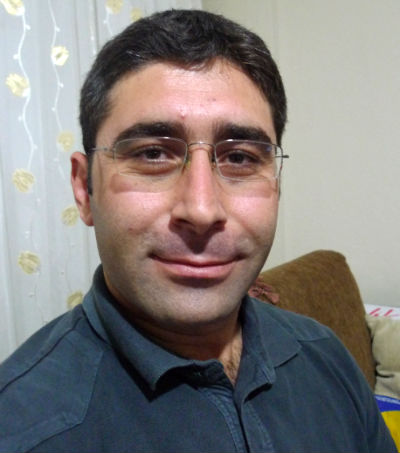 Ali is a 30 year old, empathic, fun, curious, outgoing and open-minded guy who lives in Izmir, Turkey.
He works in a local factory and has a university degree.
His biggest dream right now is to find a pretty Swedish woman and move to Sweden with her.
If you're searching for (or know someone who is searching for) a handsome, humorous and generous Turkish man, Ali is the perfect match.
Contact us and we'll help connecting you!