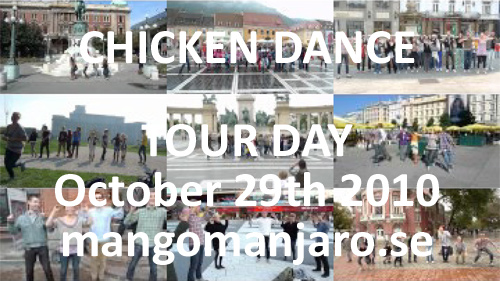 Not only the first day of the rest of your life.
Not only Friday.
No, today is a special day:
THE CHICKEN DANCE TOUR DAY!
We challenge you:
Arrange one at work, in school, in your public square, in a mall or wherever you think that people deserve some more fun!
Get out there – today is your day!