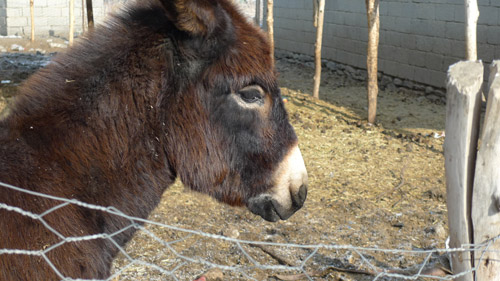 We have come to what might be the most interesting and different country on our list: Iran.
This means we are currently unable to reach most of our commonly used websites such as YouTube, Facebook, Twitter and Flickr. Because of this there are lots of uploads that will have to wait for a bit, like two unforgettable Chicken dances, one from Jordan and one from Iraq. Hold on for it :) !
If any of you plan to go to Iran, try not to be on a strict schedule. We literally had to drag our selves away and hide in a hotel room for a night to catch up some precious Internet-time. This is of course an amazing thing. If you think we got invited to lots of homes previously, that's nothing compared to now. Everywhere we go, people start speaking to us.
"Hello, where are you from? Please come to my house and meet my family!"
It is an interesting and important experience for us. And since we stay in people's homes, we spend less time by the Internet and more time with our new found friends. If we didn't have a time limit of 15 days in Iran, we could have stayed forever just to take time and get to know them all.
Stay with us and keep shining, Njaros!