With less than a week until departure, we're busy doing everything from weighing every little thing that we're putting in our backpacks to spending time with our siblings.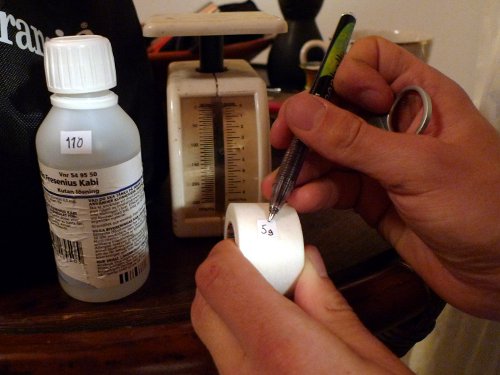 We're also currently looking for local support from entrepreneurs who are willing to send their products to addresses where we've stayed.
Wednesday morning we visited a big local group of business owners assembled at a meeting especially arranged for discussions about Gotland's future. They gladly gave us around 10 minutes to talk about MangoManjaro and spread some good words about the Chicken Dance and the tour. Before we left, we got plenty of interesting comments. "Everybody in this room is jealous", said the director of ICA Maxi, the largest supermarket on Gotland. A different person said "We wish we did that – 20 years ago". We smiled as we replied "It's not too late. Wanna come and join us?".
To all Gotlandic people: We're still looking for tastes, images, and sounds from Gotland to market along our route!
Regarding the pledge:
So far, three  four  people pledged money to help us buy a better camera. That's about 600 euro. For a second we thought, "hmm, maybe we'll have to stand the old camera". Then we saw a short film made with it.
And…we're no longer planning on standing it.
So, folks, this is for you!
Get HD-Chicken Dance shots with the camera that YOU sponsored :) !
We're also looking for local support in the countries that we're going to. In this case, Poland is no. 1 on the list. Do you want to dance the Chicken Dance with us in Krakow? Or let us sleep on your coach in Slupsk? Maybe you have ideas about places we shouldn't miss, things that we just have to see, or water that we just have to swim in? Contact us!
If you like what your reading, do as many other people and subscribe to our newsletter and RSS feed!
You can also follow us on Twitter and Facebook.