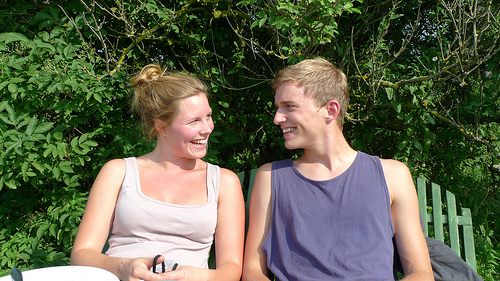 We have now completed our work (in Stockholm and Visby) since a week. Before that we only worked with MangoManjaro when we met each other at weekends, and late hours over the phone during the weeks.
Our new life is temporary set in the idyll of Herrvik where we're warming up our thumbs, testing the equipment and picking mushrooms when we've got the time. Before departure, we're looking forward to a dramatic survival camp with our siblings, their friends and all creatures of the forest. This week also means that we go around to different clubs, branches and groups to brainstorm on collaborations and possible further ambassador plans.
As soon as we face the question "What are you doing next?" we're taking the opportunity to tell people about the journey and ask them: "What would you like to see from our trip? What would you do if you did this?". We have received many interesting responses. "Toilets", suggests a famous Swedish playwright. A game designer wishes a survey of game culture, while others have asked to see pictures of / read stories about food, patterns, tree climbing goats, homosexual culture, etc!
The idea to ask many people in different countries the same question has inspired us a lot.
Is there anything special that you want to see or hear?
Contact us and let us know!