Hungary was for us what a Kinder Egg is for little children.
A great surprise!
Who would have thought Hungary had the most romantic capital, the best cheese, 24 hours open milk bars with WiFi, and half German musical artists who gladly picks up hitchhikers? Well, we had no idea!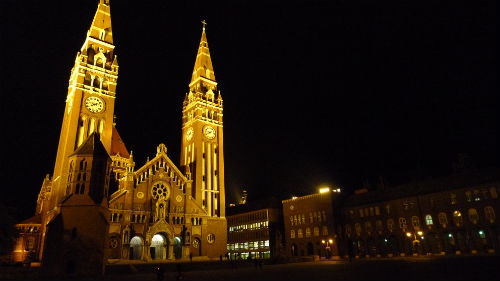 We went straight to Budapest from the border as we got picked up by a lovely Spanish couple in their rented car. It was a joy for us as we felt quite polluted after a few hours with big trucks passing by. We are considering buying some sort of masks…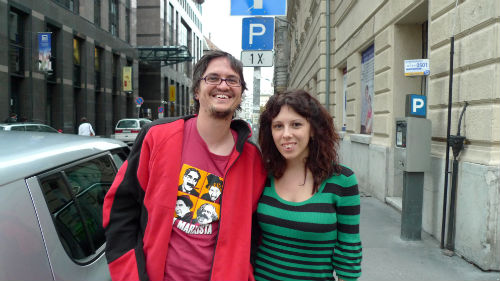 After a nice ride through the country, we could see Budapest looming ahead of us. What a beauty! The buildings are all well decorated with different frames around each window and gate. And such a parliament we haven't seen any where else. Easily competing with Notre Dame. Hungary must have had the best stonecutters through all times. The oldest parts of the roman city was found as early as in the second century!
We stayed with a Swedish host this time, Joacim, who's been living and working in the city for over a year. He took us around to see plenty of architecture and bars. We especially fell in love with Szimpla, a HUGE building taken over by restaurant owners when it was about to get demolished.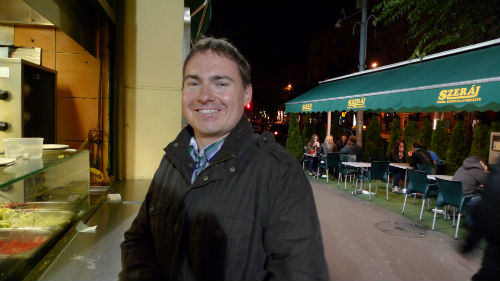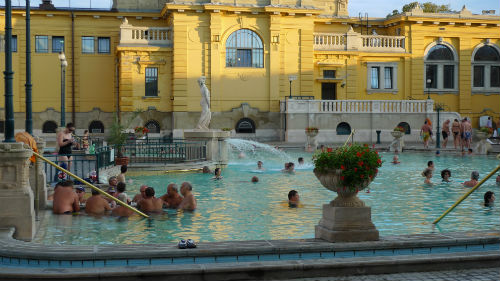 Except for arranging the Chicken Dance with the now leading group of people, we visited Europe's largest bathhouse built around the natural terminal water of Budapest. Excellent relaxation worth spending at least half a day at!
From Budapest we started hitchhiking south. We had just got out of the city and gotten started when somebody walked up to us and said "Hi, I saw you from the bus. Are you really going to India?"
This was Zoli, a 22 year old guy from the outskirts of Budapest, who now invited us to his house for lunch! Zoli had a big passion for traveling as well as for music, and he had the coolest thing ever: A home-made guitar! We got a private tribute and we loved it.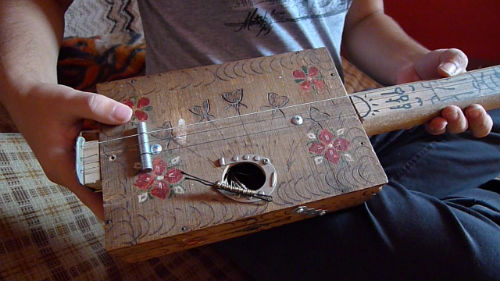 The day went on, serving us more miracles. When we just thought we would have to pinch the tent for the night somewhere behind TESCO, we got picked up. The driver was Merán Bálint, an actor and musical artist who was in a hurry to see his girlfriend perform in an operetta in the city of Szeged. Since we are a bit of stage-drunk musical lovers, we were happy to follow Bálint to the theater to watch the Hungarian operetta from the balcony! Afterwards we had dinner at a local milk bar with Bálint and his girlfriend who was tired after doing very well on stage! The free WiFi and the delicious pancakes made us late, and it was 4 am. when we had finally put up the tent outside the city. Totally worth it though – we stayed for one more day.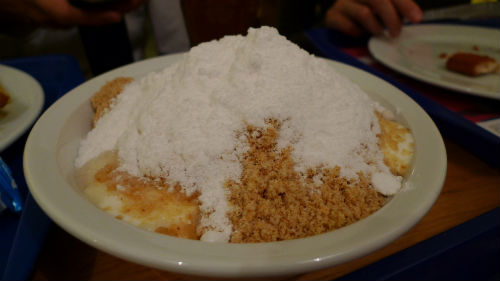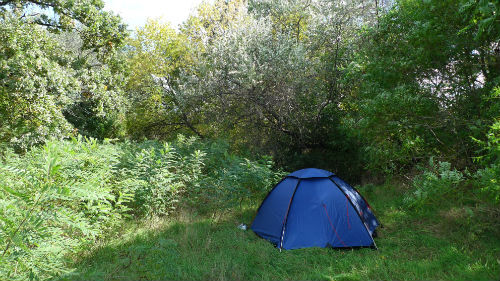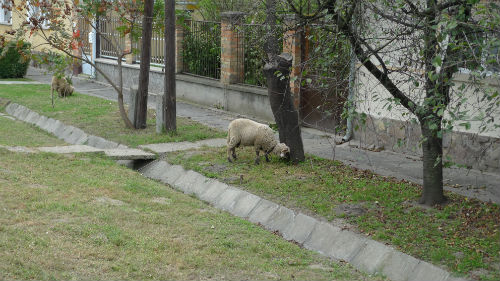 Hungary felt modern, accessible, and friendly. The capital is well worth a visit for anyone interested in culture, city life, hot baths or nice bars. If you go immediately, you'll still get a comfortable temperature, day and night.
Köszönöm / Thank you
Rafael and Gemma, who brought us in the car on their holidays in Easter Europe
Joacim, who hosted us and showed us around town
Zoli, who invited us to his home and shared his thoughts and his creative music with us
Bálint, who gave us our first Hungarian theater experience so far
Roymund, who drove us over the border to Serbia and gave us perspectives from both sides.
You all inspired us!