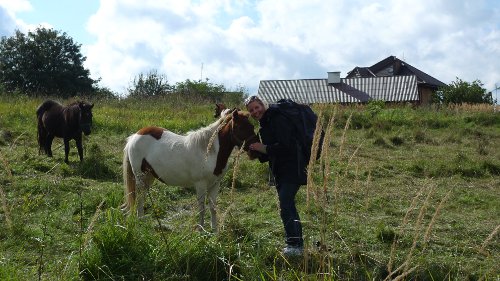 Looking at Poland from the car seat, you find a forest rich, flat landscape with the touch of a modern EU-country.
Big autobahns and shopping centers in the suburbs.
Between these centers, you find a magical image of the moonlight hight above the tall trees at night.
Thinking about Poland's history during World War II and Soviet, the country seems surprisingly new born.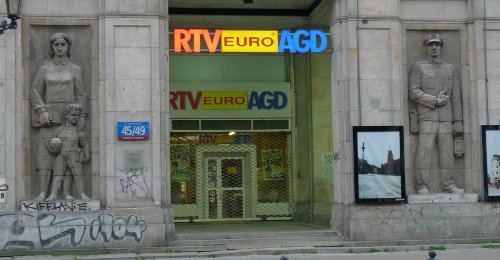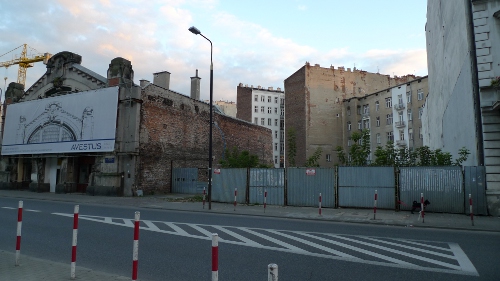 This is until you reach the cities. Warsaw, the capital, was completely destroyed after WW II, and big reconstructions has been done all over the old town.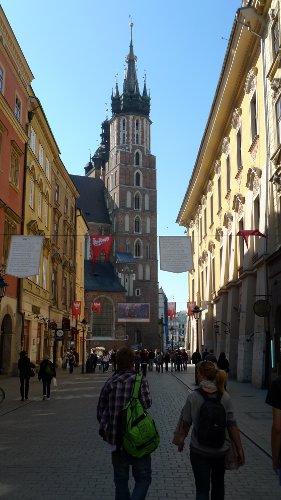 Krakow was in fact the only city well kept over the years, something that you can sense from it's characteristic atmosphere.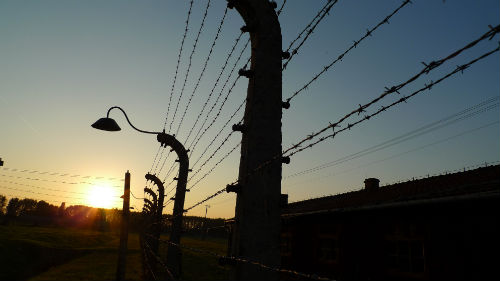 We strongly recommend you to visit the Wieliczka, the great Salt mine near Krakow, as well as the museum of Auschwitz-Birkenau, two very different experiences that you shouldn't miss while in this fascinating country. Tourist information and access to public transport is absolutely great too, especially in Krakow.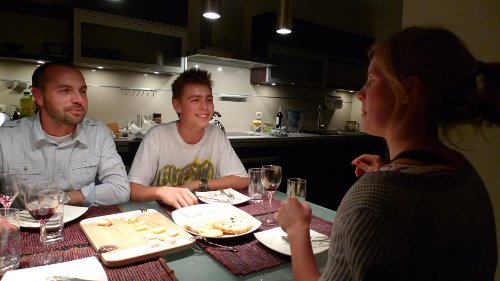 Over all, we'll remember the Polish flavors such as beer with raspberry juice, a delicious drink (although sometimes served with a not too overwhelming effort from the restaurant staff), the importance of the history from WW II,
and of course the lovely hospitality of the people who have picked us up and invited us to their homes.
We'll also remember the thriving energy that the youth of Poland displays.
Poland continues to fascinate us after we left. Be sure to experience it before it get's too settled!
Hitchhiking hasn't been a problem, except for waiting almost a whole day in the rain in the middle of Poland, we often got rides immediately.
Dziękuję bardzo – Thank you very much:
Roma, who shared her light and passion with us!
Marek, who not only drove us but also connected us with Tomek and Mateusz. Eternally grateful!
Robert & Bata, who bought us juice and drove like kings to hard techno music!
Jarema & Kate, who showed us their flat and still inspires us a lot!
Adam, who drove us from Slupsk and was very caring and taught us more German and Polish.
Father Adam, who spoke beautiful Italian that we enjoyed but didn't understand.
Jurek, who shared his life as a mystery shopper with us.
The mystery truck driver whose name we've forgotten. A kind face and a loving father of two children.
John, who's energy totally inspired us with his past as well as his future dreams!
Father Benjamin, who taught us about the life as a monk and showed us his home in the monastery of St Catharine.
Tomek & Mateusz, who invited us to their homes, showed us Krakow and taught us how to beat box – unforgettable!
Marcin, proud father of a two year old girl. We'll never forget your smile!
Agnes, who was friendly and drove us to the border, even though she was heading a different way.
… you all made this journey through Poland possible. Where hundreds of people passed us by, you stood out of the crowd and helped us out.
Dziękuję bardzo!
The Chicken Dance Tour
[posts-by-tag tags = "chicken-dance-poland" number = "0" order_by = "date" order = "desc"]
Drivers in Poland
[posts-by-tag tags = "driver-in-poland" number = "0" order_by = "date" order = "desc"]